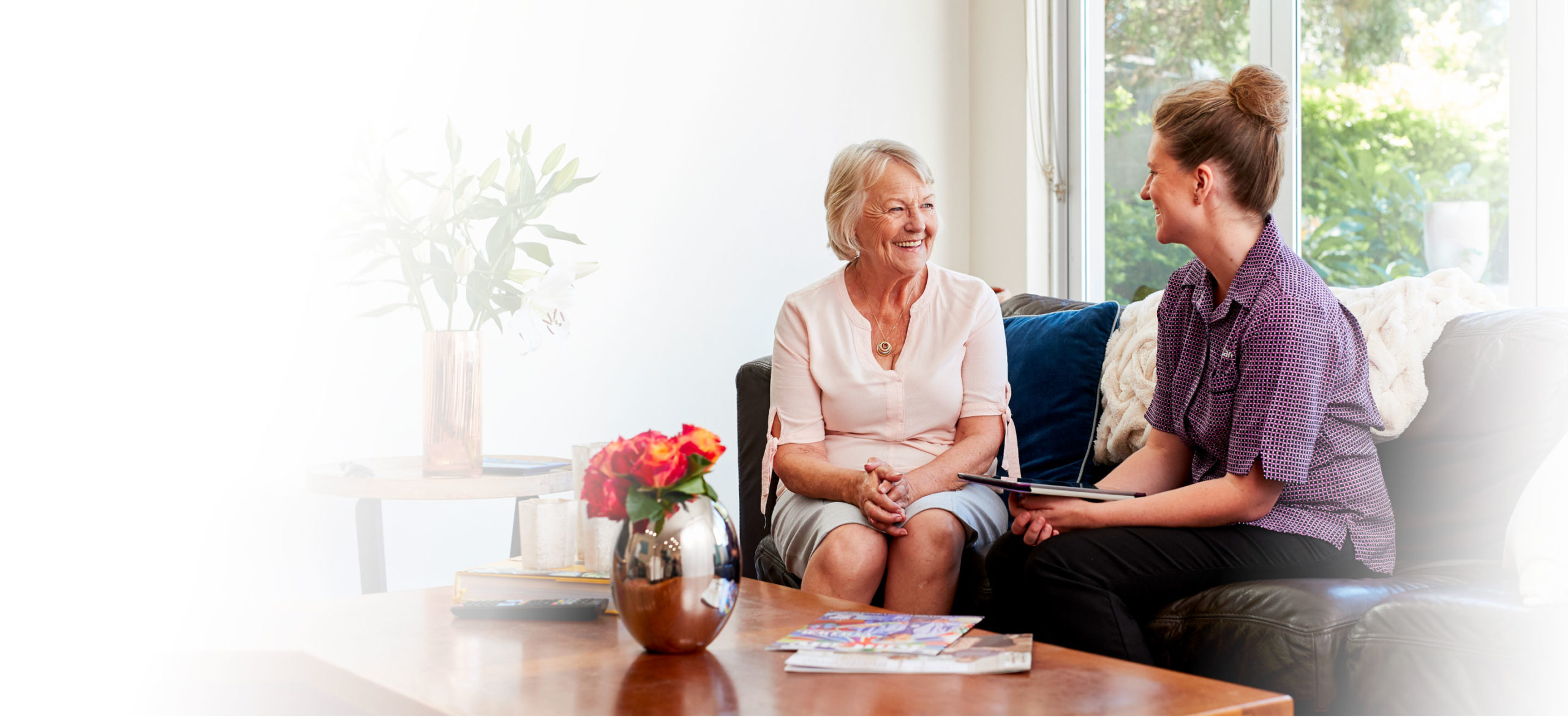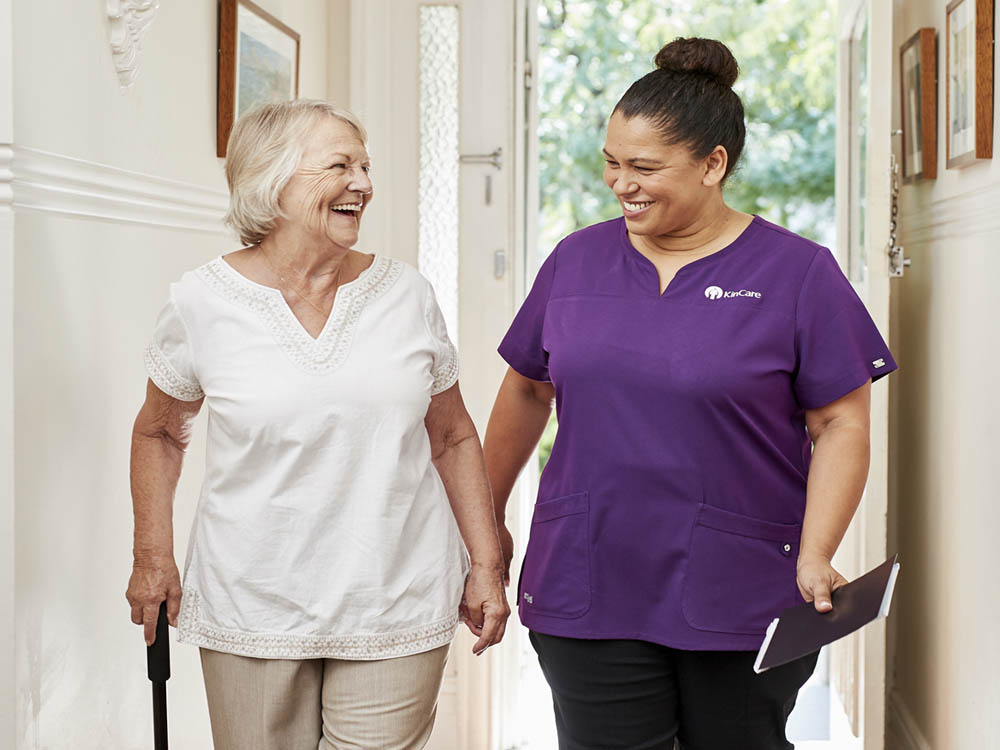 In-home care for the life you choose
KinCare's in-home aged care services can help keep you exactly where you want to be.
Find a service
Enter your suburb or postcode to find out if KinCare comes to you.
Care you can trust for 30 years
Providing flexible services tailored to your changing needs
Stay connected to your loved ones and your community
24/7 support from our dedicated professional care team
From a little help to a lot, we've got you covered
Plan your own aged care journey
At KinCare, we can pave the way for you to remain in your own home for as long as you wish. With our connected care pathways, we're with you every step of your journey, helping you to understand which in-home care services are best for you and how to get started. We'll help you build a pathway that's just for you.
Just like family
"I was initially nervous about getting help at home for jobs that my husband and I would normally do, but we were struggling. I soon found that it was such a relief to have help. Anyone who needs help should be encouraged to ask for it because it makes life easier and KinCare, as their name implies, can be just like family members helping us when we have times of need."
- Merle
Careers with KinCare
Aged Care is one of Australia's fastest growing industries and offers exciting career prospects. When you come to work for KinCare, you can be sure that you will be inspired and challenged every day.
We warmly welcome skilled individuals to join our diverse team.
If you're looking for a rewarding role where you can help others, consider a career at KinCare.